Chairmans Foods, LLC Announces it will Invest $13 million to Create a State-of-the-Art Production Facility in Columbus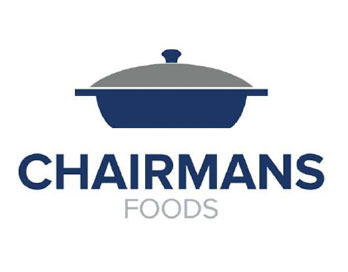 FOR IMMEDIATE RELEASE
Chairmans Foods, LLC, a premium producer of high-quality comfort foods, announced that it will invest $13 million to create a state-of-the-art production facility in Columbus, Georgia, adding 25 new jobs.
The corporately-owned 75,000 square-foot facility is located at 1333 Cusseta Road, replacing a leased 30,000 square-foot facility on Andrews Road. The new facility is on target to be completed and fully operational by August 1, 2020. The move supports Chairmans' commitment to Columbus, with plans to employ 110 people at the updated facility by the end of 2021.
"We are thrilled with the relocation of our Columbus production facility. While we never anticipated making the move during a pandemic, our amazing people and their resiliency have made it happen.
It's a top-notch facility that will help us better serve our customers and provide redundancy to our multi-plant production structure," said Lance Chambers, CEO of Chairmans Foods, LLC.
The new facility will allow Chairmans to increase capacity, streamline production, and reinforce a commitment to operating sustainably by reducing waste and energy. The relocation decision was driven by a steady growth in sales, a desire to increase capacity, and the support of Columbus leaders.
"A priority of our economic development department is to help grow our existing companies," said Brian Sillitto, executive vice president of the Greater Columbus Georgia Chamber of Commerce. "By taking time to understand their business, all of our partners provided valuable assistance in support of Chairmans' commitment to Columbus."
About Chairmans Foods
Chairmans Foods is a gold-star rated, USDA manufacturing plant and producer of fresh, frozen and refrigerated food products for more than 40 years. They serve delicious home cooked foods to various delis, grocers and chain restaurants. In 2018, Chairmans Foods and BD&K Foods merged, providing its national customers greater flexibility and the security of a multi-plant solution.
Chairmans uses high-quality ingredients to create food products that ensure quality and consistency every time. The company offers restaurants and retail delis a full menu of meal options and solutions.
Chairmans continues to grow and serve customers of all sizes with custom production and packaging. They collaborate with customers to transform their ideas into products that exceed expectations.
Chairmans' customers can proudly serve its foods with the confidence that customers are treated like family. Chairmans' southern tradition demands it and their nationwide customer network expects it.
To learn more about Chairmans Foods, visit www.chairmansfoods.com or contact Eric Steer, esteer@chairmansfoods.com.