A Place to Launch, Locate, or Expand Your Business.
Aerospace
Columbus is at the center of the Southeastern U.S. aerospace cluster.
Automotive
KIA and its suppliers chose Greater Columbus for its engineering and production operations.
Defense
Columbus defense contractors use Fort Benning's presence to compete for government contracts.
Financial Services
Financial services employ approximately 11,000 people in Columbus.
---
Food Production
Columbus has a strong food production sector which delivers existing workforce and infrastructure to support this industry.
Information Security
Columbus State University's TSYS Center for Cyber Security graduates a steady supply of workers in the field.
Robotics
Workforce training at all levels currently exist in support of robotics. In addition, U.S Army robotics decisions and curriculum are established at Fort Moore.
Shared Services
Shared Service operations can flourish in Columbus thanks to a well-trained workforce.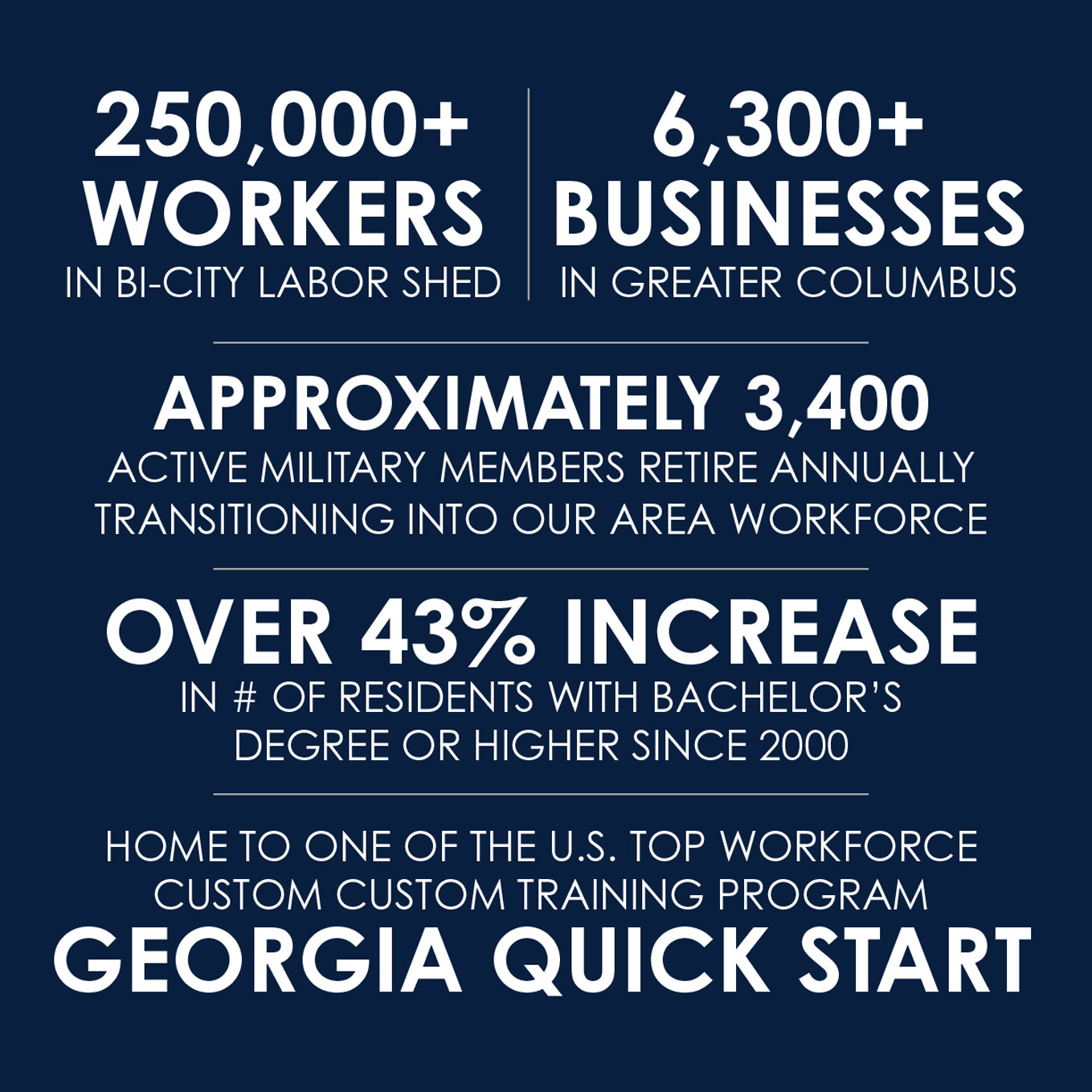 Workforce & Training
In addition to veterans leaving service at Fort Benning the Columbus Region is able to leverage a bi-state workforce (West Georgia/East Alabama), many of whom hold certificates and/or degrees from Columbus State University, Troy University, Auburn University, Columbus Technical College, and dozens of other top colleges and universities. These workers are highly skilled, wage competitive, and have a strong work ethic.