Columbus, GA Has the Ecosystem Tech Companies are Looking For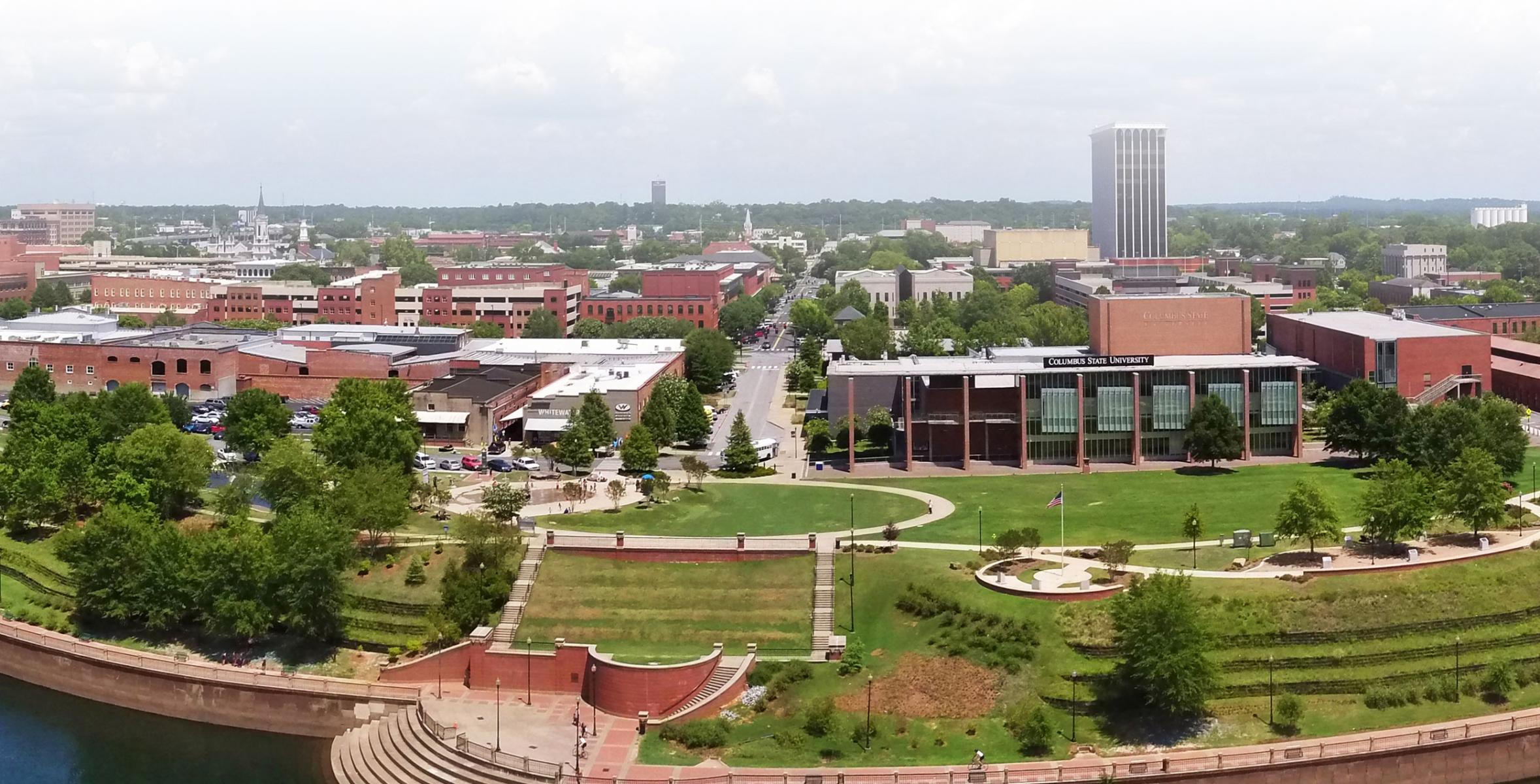 Access to top talent, a supportive ecosystem, large corporations, affordable real estate and an incredible culture – Columbus, Georgia has everything new and established tech companies are looking for.

Columbus tech companies have a history of success

Tech companies in Columbus have consistently grown their customer base, using their location as the launching pad to work with global giants and national organizations. Founded in Columbus in 1985, Delta Data works with some of the biggest names in the financial industry. OmegaFi, another local success story, provides technology solutions for over 4,000 fraternity and sorority chapters across the U.S. and has processed over $4 billion in dues. These organizations are part of a thriving tech ecosystem that has been steadily growing for the past three decades.
Tech companies need a steady pool of quality talent

Fred Maglione, CEO of OmegaFi, has said of the talent in Columbus, "There is a technology level of expertise in Columbus that is not well known but we love. All our technology staff is locally sourced and has made a huge difference for OmegaFi."
Columbus solves one of the greatest challenges tech companies have - the ability to attract the talent necessary to facilitate their growth. With a reputable IT program, Columbus State provides a steady stream of interns and graduates ready to support the IT needs of local companies. To assist in their recruiting, OmegaFi has set up an internship program with the university and is one of several companies to do so. In addition, Columbus is home to established tech talent that cut their teeth working at larger firms like Synovus. As a result, tech companies benefit by being able to recruit established talent for management positions and special projects.

Established firms contribute to the growth of new companies

People are often surprised by the number of large firms headquartered in Columbus – firms that enhance the community's tech ecosystem and the area's quality of life.
"Columbus doesn't get enough credit for the large companies we have here. Our peers don't come close to having this presence of large firms, something that has been good for our business. The private sector representation is incredible for a community of our size. It helps when you are a firm searching for talent. As a start-up you have to find talent, you can't find random people and so you need people who have experience at larger firms who are knowledgeable and can help you to build your company. In addition, companies like Synovus, TSYS and W.C. Bradley Co. put so much back into the city, which is a huge advantage," said Tyson Begly, Chief Financial Officer of Delta Data.

Culture and workforce retention go hand in hand

Attracting the right talent is key to success. So is keeping them. Columbus, Georgia offers an incredible lifestyle that easily fits within the flexible, collaborative and progressive cultures cultivated by tech companies across the U.S. This lifestyle helps local firms to attract and retain talent, including top executives. For example, OmegaFi's CEO was recruited out of Atlanta. "I moved to Columbus from Atlanta six years ago and fell in love with the community. To me, it has everything you want in a city. It is a great place to raise a family and build a business because Columbus offers the perfect balance of career and business opportunities, housing, community organizations, entertainment and events," said Maglione.

Delta Data has leveraged the culture in Columbus to create their own workplace culture that is employee-centric, a move that has resulted in them retaining talent well above the industry average. "We don't lose people to competitors. We are doing cutting edge work and have a great lifestyle, social activities and culture that makes Delta Data an amazing place to work," said Begly. Whether culture means grilling and drinking beer on tap in Delta Data's lobby, or hosting fundraisers for the Boys & Girls Club of the Chattahoochee Valley with OmegaFi, tech companies in Columbus are redefining company culture and having fun in the process.

Columbus wins on affordability

Another distinct advantage of locating in Columbus is access to affordable real estate – both for employees and for business operations. "Real estate is much cheaper than we would spend in Atlanta. We can pay a good salary to employees in Columbus and their salary goes much further here," said Begly.

OmegaFi had the opportunity to evaluate the real estate cost in Columbus when completing recent acquisitions. Ultimately, real estate prices in Columbus beat Lexington, Dallas and Gainesville, resulting in the company expanding their Columbus location, rather than retaining the offices of acquired companies. "Local real estate costs are affordable in Columbus, and so when we consider opening a second office elsewhere, we ultimately choose to remain in Columbus," said Maglione.
Why STEAM companies should consider Columbus, Georgia

Fred Maglione made the case for Columbus when saying, "Columbus is a surprise, like an unknown secret. Columbus has everything you want for business. All the benefits of a major city from the standpoint of recruiting talent and building a technology company but without the traffic and costs associated with a major city."

Tyson Begly echoed these sentiments when saying, "In Columbus, you have a steady workforce and it's easy to find talent. The cost is very affordable and the proximity to the Atlanta airport makes it easy to reach customers throughout the country. You can work with clients as well as other vendors, while still having a lower cost basis."

Discover the benefits of Columbus

Columbus invites tech companies to join OmegaFi and Delta Data in making the city home. To learn more about Columbus, Georgia, contact Brian Sillitto, Executive Vice President of Economic Development, at bsillitto@columbusgachamber.com.