Columbus, Georgia's Film Industry is Ready for Action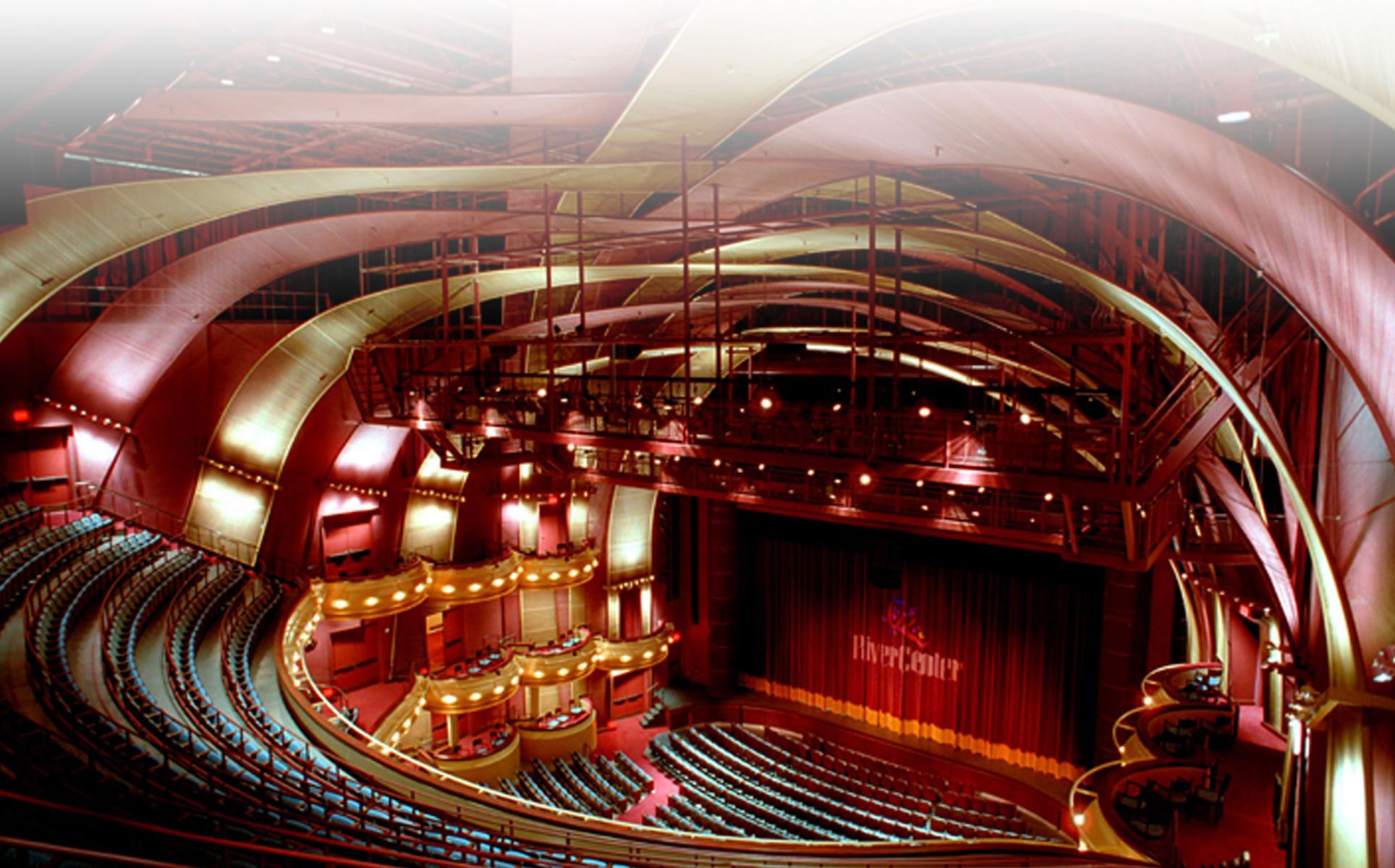 Film Georgia is attracting filmmakers from throughout the country, creating over $9.5 billion annual revenue. As a STEAM community with a history of promoting local artists, Columbus has positioned itself to become the state's third film hub by creating a $5 million film fund, building a state-of-the-art studio, hosting an annual film festival and growing a local workforce trained and certified in film production. "Our goal is to position Columbus as a leader in the film industry, to lure more film productions to the city, and also to develop a permanent and sustainable industry," commented Peter Bowden, President & CEO of VisitColumbusGa and the Columbus Film Commission.

Columbus State University (CSU) is a key partner in this strategy. CSU's certification program through the Georgia Film Academy (GFA) enables students to learn the skills necessary to step into film production roles. With several films made in Columbus already, the plan includes attracting additional filmmakers who could benefit from continued access to well-trained local film crews. The availability of local talent allows filmmakers to avoid paying the added expense of importing and housing crew members; resulting in significant cost-saving benefits. This cost-savings, combined with access to the $5 million Columbus Film Fund, makes filming in Columbus, Georgia financially attractive. With the addition of Flat Rock Studio, a state-of-the-art sound stage, Columbus is ready for action.

Films are Being Created in Columbus, GA

As a Camera Ready community, Columbus has a history of filmmaking dating back to the 50's with films that include John Wayne's 1968 "The Green Berets" up to modern blockbusters like Mel Gibson's "We Were Soldiers". In recent years, the Columbus film scene has branched out to include animation, independent films, and faith-based films that include Ty Mann's "My Brother's Keeper". This emerging industry is growing, in part, due to the area's film ecosystem and because of the many strategic advantages available in Columbus. Producer/Director Ty Mann spoke with the Ledger Enquirer about why he chose Columbus for "My Brother's Keeper" and his next two films. "Columbus has everything, the locations, so vast that you can make anything from a period piece here to a modern-day film." Mann also mentioned how he has saved money due to how easy it is to move around Columbus. "When you film in big cities … you have to add at least three days to your schedule because of traffic… You can get to anywhere in this Columbus in about 15 or 20 minutes. So, from a cost standpoint, it's very advantageous for producers to look at a town like Columbus" (Adams, 2018).

Regional Assets Support Additional Film Production

Flat Rock Studio is geared up for film and television production, making it possible to film an entire movie or television series in Columbus. The studio and sound stage is housed in an 180,000-square-foot building that sits on 80 secluded acres. It is secure and private – designed in collaboration with the same people who designed Pinewood Studios, where blockbusters like "Guardians of the Galaxy" were filmed. The building was donated by W.C. Bradley Co., a company who has been headquartered in Columbus since 1885. During the design and construction phase, they worked with industry experts to create a studio that is ideal for both television and film. Hollywood directors, equipment suppliers, master gappers, and structural engineers contributed to the studio's creation by providing a list of requests that W.C. Bradley Co. incorporated into the overall design.

Columbus has a Supportive Film Ecosystem

"There is a lot of passion here and strategic partnerships that have helped to grow our film ecosystem" said Jacy Jenkins, co-founder of the Way Down Film Festival. As the creator of the film festival, Jacy has helped to establish Columbus as a destination for filmmakers and film enthusiasts. The festival screens up to 40 films from around the world, hosts workshops and discussions, along with bringing in celebrities and crew from shows that include "Stranger Things", "24" and "The Walking Dead." The energy created by the Way Down Film Festival is contagious, inspiring Ben Dallas Redding to put on "R+J Theory", a modern production of Romeo and Juliet, at the Riverwalk Amphitheater. "There is an opportunity to create here. People who want to fill in the gaps can come to Columbus and own it because we are synergizing – It's just the right time" commented Jenkins.
That synergy comes from community support, along with the public-private partnerships for which Columbus is well-known. "Public-private partnerships are a tradition in Columbus. The University has support from businesses, elected officials are partners and businesses leaders have an active seat at the table. This is the model we are using to grow our film industry and to create a truly supportive film ecosystem," commented Dr. Richard Baxter, Associate Vice President of Engagement and Economic Development at Columbus State University.

Filmmakers are Invited to Apply for Access to the $5 Million Columbus Film Fund

To attract additional film makers, leaders and investors in Columbus have created the Columbus Film Fund. "We are using our public private partnerships to raise capital and get things done for Columbus and our growing film industry," said Baxter. Recently announced at the Sundance Film Festival, this $5 million fund, in the form of grants, is designed to cover added expenses for productions shooting in Columbus and out of the established Atlanta-based production zone. The ideal goal is to bring ten films over the course of three years. Filmmakers may also benefit from the Georgia Entertainment Industry Investment Act offering incentives up to a 20 percent tax credit*.

Now is the Right Time to Participate in the Growth of the Columbus Film Industry

Peter Bowden is actively working with Georgia Film Office to recruit additional film and television production to Columbus. He said, "With the addition of Flat Rock Studios, trained and certified crew, and the Columbus Film Fund, now is the right time for filmmakers to come here. We have trained talent coming out CSU's of the GFA program, beautiful and eclectic locations, coupled with classic southern hospitality all coming together for an emerging film culture, bringing a new industry and jobs to Columbus.

Columbus, GA is Camera Ready! If you are a film production company, call us at 800.999.1613 and let us help. Visit Columbus is your source for film production resources in the area.
Columbus Film Commission Contact:
Joel Slocumb
jslocumb@visitcolumbusga.com

References
Adams, T. (2018, June 16). Major movie and TV studio launching locally. The goal is 10 films in three years. Retrieved from Ledger Enquirer : https://www.ledger-enquirer.com/news/business/article213318569.html
Georgia Entertainment Industry Investment Act Brochure
https://www.georgia.org/sites/default/files/wp-uploads/2014/05/Tax-Brochure-Incentives-Film-Music-Digital-Entertainment-2014.pdf
More Topics
Visitors to Columbus have the opportunity to experience a fully immersive 19th century outdoor living history museum with the opening of Historic Westville on Saturday, June 22. Many of the site's buildings and artifacts have been accumulated over the last century and were formerly on display in Lumpkin, where tens of thousands of guests...
Two local entrepreneurs are banking on the future of development in north Columbus, and as a first step they've partnered with the owners of a popular metro Atlanta chain to bring Mexican cuisine to the area. Read full article. 
After a rainy fall and winter that considerably delayed many local construction projects, roadwork is kicking back up again in Columbus with several roundabouts, major intersection changes and work on local bridges and trails coming. Read full article.