Kysor Warren Epta US Invests $27M in Columbus North American Headquarters, Creates 200 Jobs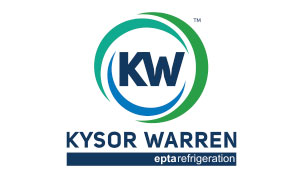 Governor Brian P. Kemp announced that Kysor Warren Epta US, a subsidiary of Epta and leading provider of commercial refrigeration products, will invest more than $27 million in expanding its operations in Columbus, delivering 200 jobs to the local community.
"Georgia's consistent investment in our international partnerships continues to pay off in the form of jobs and opportunities for hardworking Georgians," said Governor Kemp. "I want to congratulate the people of Columbus on this exciting news, and I am confident that Kysor Warren Epta US will continue to find success in the Peach State."
In addition to growing its services and product offerings through this expansion project, the company is also investing in a new training center dedicated to educating installers, contractors, and technical service teams on new and emerging technology solutions aimed at preserving the environment by using natural refrigerants.
"I am very excited about our plans moving forward and proud that Epta recognizes the local talent instrumental in helping us to achieve our goals," said Damon Wyatt, vice president and general manager of Kysor Warren Epta US. "The Columbus area offers a strategic location for distributing our environmentally friendly product throughout North America."