The Historic Ralston Towers Set to Receive a $10 Million Transformation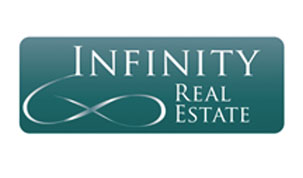 FOR IMMEDIATE RELEASE
COLUMBUS, Ga, June 3, 2021 – Infinity Real Estate Advisors, LLC ("IREA") is pleased to announce it has acquired Ralston Towers in Uptown Columbus. The historic midrise located at 211 12th Street will immediately undergo a $10 million full-interior demolition and extensive redevelopment. The expected completion date is December of 2022.
The property was purchased by IREA's second fund called Infinity RE Impact II, which focuses on value-added investments that prioritize a positive social impact to affordable housing communities.
Ralston Towers will feature 45 "market-rate" apartment units along with 224 units subsidized through the project-based Section 8 HUD program. This location is ideal for residents due to nearby conveniences including public transportation, places of worship, health services, food, and retail.
"I want to thank the city of Columbus, Mayor Henderson, and our teammates for their hard work and steadfast dedication in getting the Ralston Towers transaction closed and ready for construction, especially in light of the challenges we have faced over the past year," said Greg Jones, Partner & CIO at IREA. "Our country is battling both a pandemic and a housing crisis which makes affordable and convenient living a challenge for many people. Our team is excited to revive a beautiful building that will provide a place for people to live that offers great amenities and proximity to conveniences."
IREA is partnering with a local general contractor, Freeman & Associates, Inc., local architectural firm 2WR + Partners, Rosin Preservation, and Mayfair Street Partners, a construction manager well-versed in projects of this size and scope.
IREA will continue to collaborate with the Columbus Consolidated Government, Columbus Chamber of Commerce, and other project stakeholders on the planning, programming, and design of the new apartment community in order to ensure the project meets the goals and objectives of Columbus, HUD, and the IREA fund's social impact mission.
"Increasing and maintaining quality affordable housing is a high priority for our city," said Columbus Mayor Skip Henderson. "We appreciate Greg and his team at IREA for not only investing in our community and providing housing for over 250 residents, but for preserving a valuable piece of Columbus' history that has been neglected for too long."
Jones has participated in many rehabilitations of affordable communities, including gut rehabs like Ralston Towers in Merritt Island, Fla., Hartford, Ct., Omaha, Neb., and South Bend, Ind.
About Infinity Real Estate Advisors, LLC
Infinity Real Estate Advisors, LLC ("IREA") is a privately-held real estate fund advisor whose focus is on the acquisition, renovation, management and preservation of affordable multi-family assets. IREA focuses on both Project-based Section 8 (PBS8) and market rate affordable multi-family assets. IREA offers a unique investment opportunity for high net-worth individuals, investment advisors, family offices, and institutional investors seeking predictable returns in an asset class that will have less relative risk to other multi-family or real estate asset classes.
IREA is a fully-integrated platform built to finance, rehabilitate, and stabilize affordable multi-family assets. Our team has decades of experience working within the affordable housing space. In addition to standard real estate fundamentals, our team has developed a deep skill set in acquiring and owning affordable housing which we believe requires a true partnership with state, local, and federal government agencies. The IREA team has partnered with numerous HUD offices and dozens of local housing authorities to work together to solve some of the challenges that come from affordable housing and create situations that benefit not only the investors but the tenants and communities as well. IREA has worked extensively with the Boston, Atlanta, Fort Worth, Jacksonville, Kansas City, and New Orleans HUD offices. These critical relationships allow the investment team to collaborate and solve issues related to tenant health and safety, tax abatement, and overall public relations that can be challenges typical real estate investors find difficult to overcome.
Contact:
Brian Sillitto, Columbus Chamber of Commerce
bsillitto@columbusgachamber.com
(706) 596-7004