Synovus Has Been Part of Columbus, Georgia's STEAM Community Since the 1800s
Columbus, Georgia, can trace its foundational success to the corporations that call it home. As a bustling Georgia mill town, Columbus became an epicenter for trade in the mid-1800s. Steam coming from mills could be seen for miles, as skilled employees produced products to be shipped throughout the country. As work at the mills began to decline, Columbus reinvented itself into a modern STEAM (Science, Technology, Engineering, Arts, and Math) community comprised of innovative and creative thinkers, scientists, engineers, and technical innovators. Synovus, a Columbus-based financial services company with approximately $45-billion in assets, is part of that story.
Synovus traces its origins to the Eagle and Phenix Manufacturing Company, which was built on the banks of the Chattahoochee in 1851. One day, a young woman working in the mill suddenly got her long dress caught in one of the machines. Rushing over the help her, a superintendent quickly cut away the hem of her dress, potentially saving her life and revealing sixty greenbacks that had been sewn into her garment. Inspired to help keep her money safe, the supervisor and company treasurer decided to let her and other employees to use the company vault. Employee demand was strong and over the next 10 years more than a thousand employees contributed $1 million to the savings department led by G. Gunby Jordan. In 1888, G. Gunby Jordan took his experience of running the Eagle and Phenix Savings department to start the Third National Bank and Columbus Savings Bank. Through future mergers and acquisitions the Third National Bank and Columbus Savings Bank became Synovus.
Columbus, Georgia has the talent STEAM companies need to succeed
People with talent and vision - people easily found in Columbus, Georgia.
Although Synovus is proud of its history, the company is equally proud of its competitive position as a relationship bank, combining the resources, products and capabilities of a national or large regional bank with the personal service of a community bank. An important contributor to Synovus' success is the technical talent found in Columbus.
More than 300 Columbus-based team members manage Synovus technology. Housed in a restored train station, Synovus' tech teams work in a historic building with exposed brick and original bay doors, blending the company's history with a clear sense of its' future. Comprised of programmers, designers, engineers, cybersecurity professionals, IT support and project managers, the team is building the future of banking. Anything the company needs to run the technology side of the banking business is either created or customized by Columbus-based talent. To fill the technology talent pipeline, Synovus works closely with Columbus State University, regularly hiring interns, showing them what it is like to work for the company and preparing them for a future career in banking. "By working closely with the TSYS School of Computer Science and Center for Cybersecurity we are connected to our main supplier of talent so that when they graduate, they have the knowledge and skills we need them to have in order to succeed in a position with Synovus," said Sommer Bundy Rinehart, Learning Business Partner for Synovus.
Columbus, Georgia is a STEAM Community and a Natural Fit for Synovus
Being located in Columbus has enabled Synovus to acquire and retain team members who fit the company culture and as well as the changing landscape of the financial services industry. Bundy Rinehart said, "We have a 130-year-old history that we are proud of, both as a community member and as a bank. Our goal is to build on that history, on what has defined us and made our community strong. The leadership in Columbus gets it. As city partners, they are happy to work with us and willing to continually ask, 'What can we do different?' and 'What can we do better.' By answering those questions as an organization and community, we will continue to move forward."
As a progressive, forward-thinking STEAM community, Columbus offers companies:
Access to top-tier technical talent
Partnerships with higher education
Strong ecosystem of cybersecurity professionals
Revitalized downtown, ideal for startups and creatives
Co-working spaces, including CoWork Columbus and offices at Columbus State University
Low cost of doing business
Business-friendly policies
Columbus is where STEAM companies find talent
Companies needing talent to support the technical side of their business should consider locating in Columbus, Georgia. Those who do will discover that the talent coming out of the city's multiple higher learning institutions is well-suited to meet their needs.
We encourage you to learn more about Columbus, Georgia by emailing Brian Sillitto, Executive Vice President of Economic Development, at bsillitto@columbusgachamber.com.
More Topics
The United States Chamber of Commerce awarded the Greater Columbus, GA Chamber with 5-Star Accreditation for its sound policies, effective organizational procedures, and positive impact on the community. "Each day, chambers of commerce are working hard to put the American dream within reach of every hardworking business owner" said...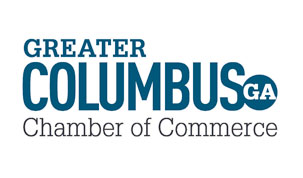 Cruise Line Recruiting New Agents in Florida, Georgia, South Carolina and Texas Columbus, GA –– Norwegian Cruise Line is expanding its at-home reservations agent initiative to four new states, including Columbus, Georgia. The agents will be the first point of contact for guests and travel agents looking to...
A study by the U.S. Chamber of Commerce and Amazon, based on statistics and a survey of more than 5,000 small rural businesses, says that increasing digital access could add billions of dollars to the economy. Read more.